EUROPEAN MEETINGS
ESNM has established the Europe-based Neurogastroenterology meeting "NeuroGASTRO" every two years alternating to the Joint international meetings. This significant meeting brings together leading experts and emerging young investigators actively involved in neurogastroenterology, digestive motility and functional gastrointestinal diseases from Europe and from all around the world to discuss cutting-edge research.
NGM 2021
Due to the global corona pandemic and its unprecedented challenges, this year's biennial NeuroGASTRO Meeting will take place in virtual fashion for the very first time. Between September 2nd to 4th, 2021, we shall deliver state of the art topics in the field which you can access from anywhere using your technical device.
Please note: abstract submission ends June 30th, 2021.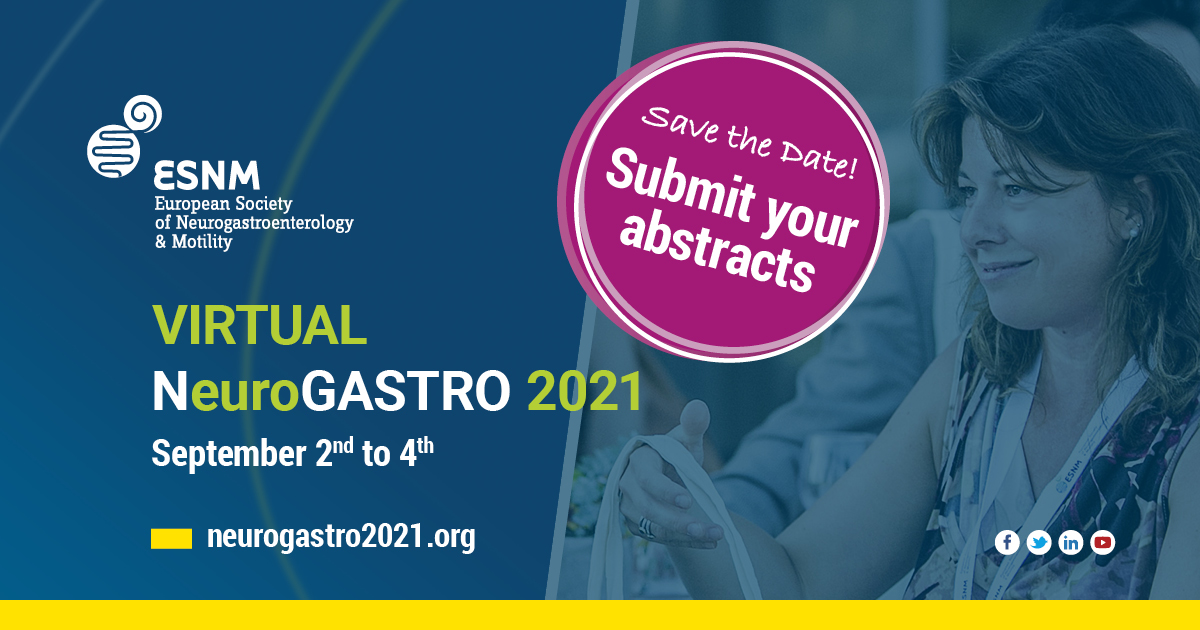 Past European Events
Check out below for a listing of our previous European meetings. You have access the meeting programme from each conference link below.
ESNM Meeting
FNM & PNM Meeting
Educational Event
Endorsed Event
Webinar